A description
To correct tooth-alignment issues, you should consider Invisalign. To straighten teeth or repair bite abnormalities, traditional braces are not the only option for patients. For many years, wearing metal wires and brackets was the treatment orthodontists used for cosmetic conditions. If you want to try a different approach, speak to our orthodontist about using these clear aligners. This method offers comfort and treatment speed that you will not find with braces.
Some people may think that fixing teeth is meant only for children and teenagers. No matter how old you are, our orthodontist can evaluate your needs and set up a treatment plan to restore your smile and give you the appearance you want. Wear these aligners, and you will not have to worry about noticeable bands and metal in your mouth.
Make an appointment today at our office so you can discuss the next steps to using this effective method.
Clear aligners do away with the bulky metal wires and instead use flexible plastic mouthguards. This appliance fits around the person's teeth and gradually moves them into the correct places. The aligners fit tightly around the teeth, so the appliance will not easily fall out on its own. Still, it is removable for the patient's convenience.
Meeting with the orthodontist
Before deciding on any treatment, it is important for each patient to speak with the orthodontist about needs and goals. The orthodontist will review the person's health history and will discuss the benefits and challenges of Invisalign. The orthodontist may talk about other options such as traditional braces and how the two methods compare with and contrast from one another. If the patient elects to move forward with clear aligners, the orthodontist will schedule another appointment.
Getting ready for the aligners
To properly fit a patient for braces, the orthodontist will have the person bite down into a putty-like substance. This creates a mold that the orthodontist will use to determine a treatment plan. This step is not used for clear aligners. Instead, the orthodontist will take a 3D picture of the person's mouth. This will enable the orthodontist to create the appliance.
Invisalign fitting
Once the aligner is ready, the orthodontist will place it in the patient's mouth. It may take a few days for the person to get used to wearing it. With traditional braces, the orthodontist will make periodic adjustments to the elastic bands, but the brackets themselves will stay in place throughout the duration of the treatment. With aligners, the orthodontist will give the patient a new one every few weeks, depending on how much the teeth have moved. The patient should wear the appliance for at least 20 to 22 hours a day.
Removable
While braces are permanently attached with cement until the orthodontist takes them off, the patient can take out the clear aligner anytime. This offers more convenience for eating and cleaning. In fact, the person should remove the aligner during mealtime. This will keep food from getting trapped in between it and the person's teeth. The wearer should rinse off the appliance after eating and should brush it with non-abrasive toothpaste twice a day. The orthodontist will also recommend a solution in which the patient can soak the aligner.
Comfortable in the mouth
One of the challenging aspects of metal braces is that the brackets and wires can irritate the gums. It is not uncommon for patients to experience bleeding and sores in these areas. Gums can become tender and swollen as a result. Clear aligners are gentle on the gums and do not have these same issues.
Treatment time
There is no set amount of time that every patient will wear the aligners. This will depend on the person's condition and needs. However, many patients achieve desired results in as few as six months. Most of the time, a person will not have to wear the appliance for more than a year and a half. On the other hand, treatment with traditional braces often can last two or more years.
Invisible quality
Many people choose clear aligners because it is difficult for other people to notice them. Braces can stand out from several feet away, but aligners are almost undetectable because of the material and the way the appliance fits the teeth. People who have social anxiety and who do not like to attract attention may prefer this feature that aligners offer.
Age of candidates
Orthodontists recommend that children start getting treatment for misaligned teeth and bite issues as early as age 7. This does not mean a patient this age will get clear aligners, but the orthodontist will review each person's situation. Teens and adults can benefit from this treatment. It is especially popular among older people who may feel few people their age would wear braces. Patients who have concerns or questions about whether they are viable candidates for the treatment should speak to the orthodontist.
Treated conditions
Much like braces, clear aligners can treat many different issues with the teeth and jaw. When a mouth is too crowded for emerging teeth, it is common for them to grow in front of or behind others. Crooked teeth can hinder any smile, but aligners can address this problem. Patients also seek this treatment to correct bite abnormalities such as underbites, overbites and crossbites. Aligners can also help close gaps and other spacing issues in a patient's mouth. Different conditions have different levels of severity, so treatment lengths can vary from patient to patient.
Notice the difference
Other people may not notice that you are wearing clear aligners. However, they will surely notice the results once you have completed the treatment. Traditional braces can be effective and have their place in orthodontics. If you are interested in a faster, more comfortable approach to straightening your teeth or repairing a poor bite, speak to our dentist about aligners. Regardless of your age or prior orthodontic treatment, this method can help you achieve the smile and appearance you want. Make an appointment in our office today.
Recent Posts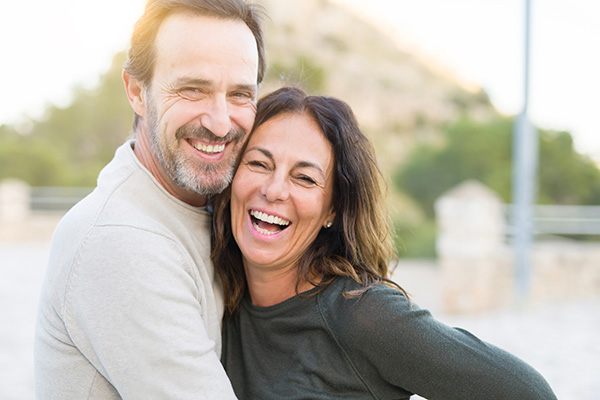 If you ask general dentistry professionals about improving oral wellness, they will tell you that it involves a lifetime of dental care. Having an aesthetically pleasing set of teeth is not enough; you need to cultivate good oral habits to keep them in good condition and prevent dental issues. This article provides tips for better…